healthcare provider conversation guide
how to "have the talk" with your HCP
about ganirelix, our accessible fertility injectable
download
our guide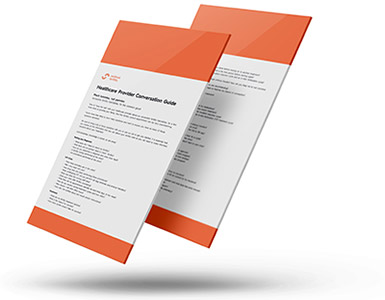 mission
to hopeful parents,
we're meitheal fertility, founded on the simple belief that everyone deserves to have a family, no matter who you are or how much money you have
our goal is to inject accessibility into the fertility industry through generics, beginning with our very own, ganirelix
download our healthcare provider conversation guide
to request your prescription and hopefully, we can empower you with a few more shots at growing your family
for the common good,
Yolanda, Jay, and the meitheal fertility family
meet
the team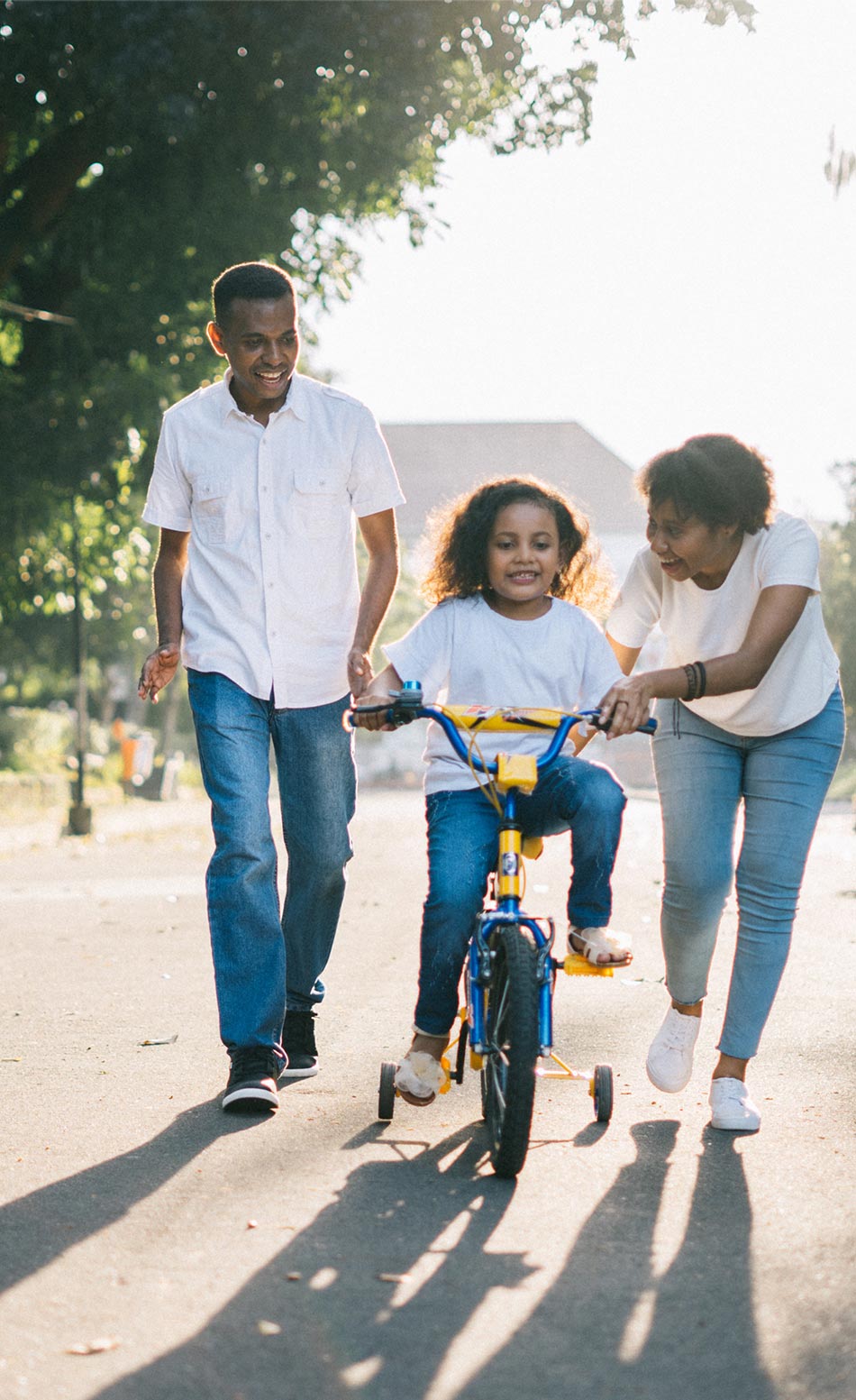 introducing our accessible fertility injectable offerings
ganirelix
Ganirelix is a medication known as a gonadotropin-releasing hormone antagonist and is used to prevent premature ovulation in women undergoing fertility procedures. Ganirelix blocks the effects of a natural hormone, called gonadotropin-releasing hormone (GnRH). GnRH controls the secretion of another hormone, called luteinizing hormone (LH), which induces ovulation during the menstrual cycle.
prescription
Disposable, ready for use, prefilled Single-Dose Syringe containing 250 mcg per 0.5 mL of ganirelix acetate, closed with a rubber piston that does not contain latex. Each prefilled syringe is affixed with a 29 gauge and 0.5 inch needle.
Ganirelix acetate injection is supplied in a single dose, sterile, prefilled syringe and is intended for SUBCUTANEOUS administration only.
dosage and administration
After initiating FSH therapy on Day 2 or 3 of the cycle, ganirelix acetate injection 250 mcg may be administered subcutaneously once daily during the mid to late portion of the follicular phase. By taking advantage of endogenous pituitary FSH secretion, the requirement for exogenously administered FSH may be reduced. Treatment with ganirelix acetate should be continued daily until the day of hCG administration. When a sufficient number of follicles of adequate size are present, as assessed by ultrasound, final maturation of follicles is induced by administering hCG. The administration of hCG should be withheld in cases where the ovaries are abnormally enlarged on the last day of FSH therapy to reduce the chance of developing OHSS (Ovarian Hyperstimulation Syndrome).
what are the uses of ganirelix?
Ganirelix Acetate Injection is indicated for the inhibition of premature LH surges in women undergoing controlled ovarian hyperstimulation.
what is an antagonist?
Antagonists block the effects of a natural hormone, called gonadotropin- releasing hormone (GnRH). GnRH controls the secretion of another hormone, called luteinizing hormone (LH), which induces ovulation during the menstrual cycle.
what can you expect with an antagonist
Ganirelix acetate injection should be prescribed by physicians who are experienced in fertility treatment.
injection directions
Ganirelix Acetate is injected subcutaneously-or into the fatty tissue under your skin. The primary sites for injection are your abdomen – 2 inches on either side of the navel, and your upper, outer-thigh where the skin is loose.
Ganirelix acetate injection is supplied in a single dose, sterile, prefilled syringe and is intended for SUBCUTANEOUS administration only.
Wash hands thoroughly with soap and water.
The most convenient sites for SUBCUTANEOUS injection are in the abdomen around the navel or upper thigh.
The injection site should be swabbed with a disinfectant to remove any surface bacteria. Clean about two inches around the point where the needle will be inserted and let the disinfectant dry for at least one minute before proceeding.
With syringe held upward, remove needle cover.
Pinch up a large area of skin between the finger and thumb. Vary the injection site a little with each injection.
The needle should be inserted at the base of the pinched-up skin at an angle of 45–90° to the skin surface.
When the needle is correctly positioned, it will be difficult to draw back on the plunger. If any blood is drawn into the syringe, the needle tip has penetrated a vein or artery. If this happens, withdraw the needle slightly and reposition the needle without removing it from the skin. Alternatively, remove the needle and use a new, sterile, prefilled syringe. Cover the injection site with a swab containing disinfectant and apply pressure; the site should stop bleeding within one or two minutes.
Once the needle is correctly placed, depress the plunger slowly and steadily, so the solution is correctly injected and the skin is not damaged.
Pull the syringe out quickly and apply pressure to the site with a swab containing disinfectant.
Use the sterile, prefilled syringe only once. Discard the unused portion and dispose of it properly.
storage directions
Store at 20° to 25°C (68° to 77°F); excursions permitted between 15° to 30°C (59° to 86°F). See USP Controlled Room Temperature.
needle disposal directions
The FDA recommends that used needles and other sharps be immediately placed in FDA-cleared sharps disposal containers. FDA-cleared sharps di posal containers are generally available through pharmacies, medical supply companies, health care providers, and online.
view ganirelix
product page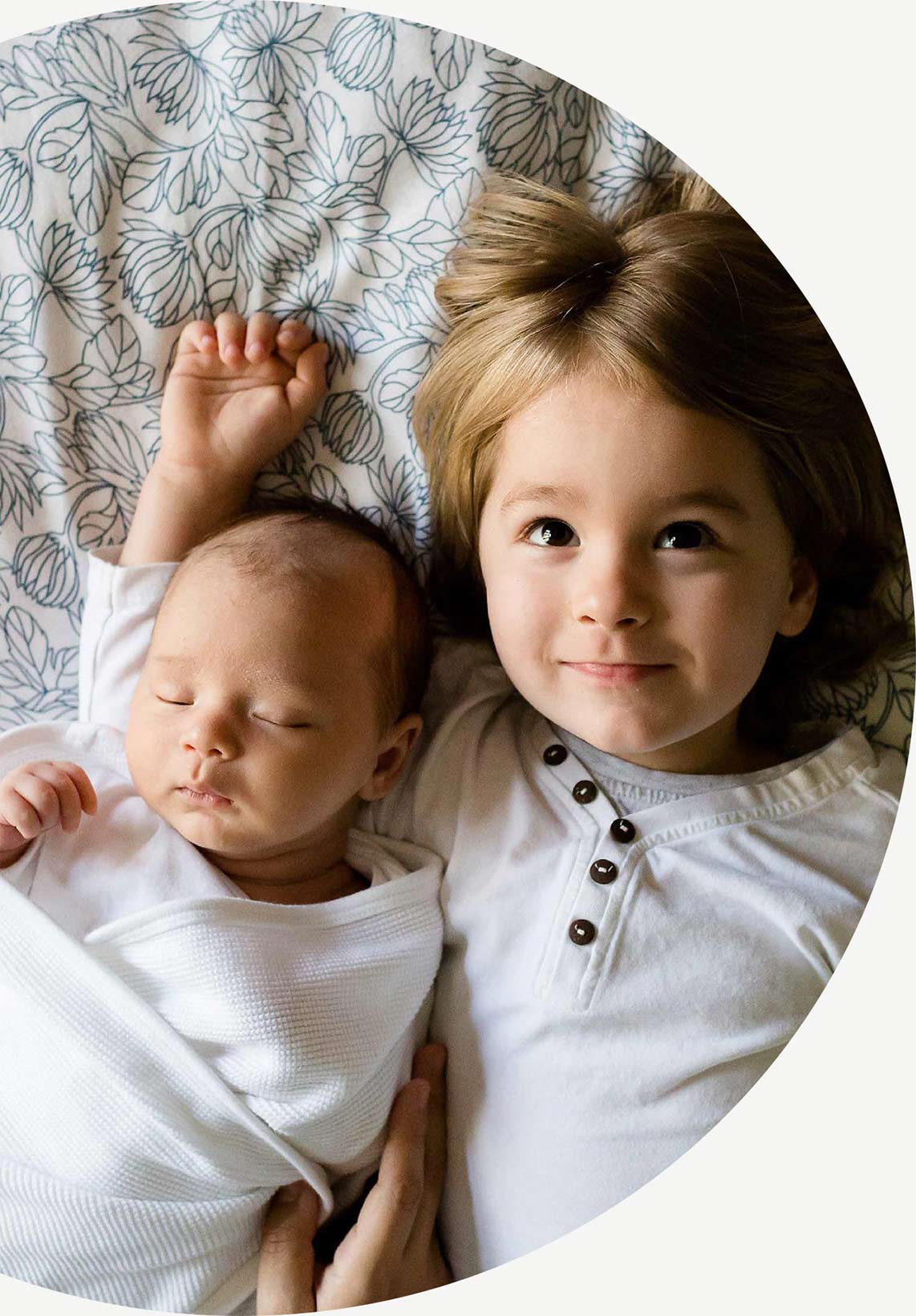 fertility
has a
bright
future
*of american couples encounter fertility hurdles
*of american women have turned to fertility treatments, or know someone who has
*of american infants are conceived via ART each year
*of american women become pregnant during their first IVF cycle
*of american women become pregnant with each IVF cycle
*of american women become pregnant after their eighth IVF cycle
*ART cycles were performed in US Clinics
*Data via the Centers for Disease Control, here;
the American Society for Reproductive Medicine, here;
and the Society for Assisted Reproductive Technology, here.
National Summary Report sartcorsonline.com
purpose
vision
mission
value proposition
purpose
Simplify access to life changing medicine, for good.
vision
Healthcare solutions within reach.
mission
We solve healthcare challenges by building authentic relationships, providing innovative, value-based solutions, keeping our promises.
value
proposition
Providing hope and support to patients, families, and healthcare professionals. Meitheal Specialty improves access, affordability, and patient outcomes by bringing novel, complex treatments to market.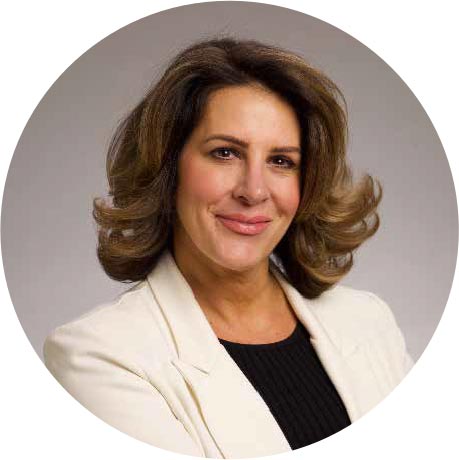 Yolanda Smith RN, BSN
Director of Marketing
Our director of marketing brings 25 years of women's health and fertility experience in addition to her extensive clinical background as a registered nurse. She brings a wealth of knowledge and expertise with launching products and services key to the fertility space across numerous companies. Yolanda's fertility clinical expertise drives her passion for increasing affordable access to fertility medications for all individuals wanting a family. The entire Meitheal Fertility family promises transparency as we collaborate and come together to provide solutions for fertility medication cost challenges. Yolanda holds a Bachelor of Science in Nursing from Purdue University.
learn more
about meitheal
patient resources, for every fertility journey
meitheal, pronounced "mee-hall", signifies neighbors coming together, building a team around their children
we know very well that it takes a village to grow a family, that's why we've built one just for you
connect
with us
american college of obstetricians
and gynecologists
With a goal to improve the lives of everyone seeking obstetric and gynecologic care, ACOG provides women's health care professionals with practice guidelines, patient education materials and career support.
visit website
family
equality
Family Equality is determined to create a world where everyone can experience family. Discover valuable resources for LGBTQ+ families and learn more about the fight to advance equality.
visit website
men
having babies
For gay, queer or bisexual men, as well as trans women, looking to become parents, Men Having Babies offers unbiased parental advice and experienced support on your journey to family. Explore their collection of useful resources today.
visit website
sart: society for assisted
reproductive technology
From assisting you to find a clinic, provide accurate IVF success rates, SART reports outcomes so that you, the patient, can trust your provider and ensures that you are receiving the highest quality standard of care. Please check out this all-important site today.
visit website
american society of
reproductive medicine
From infertility to contraception to reproductive disorders, ASRM connects you with healthcare providers, educational videos and much more to support your personal health and family goals.
visit website
fertility for
colored girls
Fertility For Colored Girls is all about fighting infertility and providing hope for women of color and their families. Find educational resources, support groups, specialized programs, encouragement and more.
visit website
the oncofertility
consortium
Dedicated to exploring and expanding options for the reproductive future of cancer survivors, The Oncofertility Consortium brings relevant experts together to conduct research and improve clinical practices worldwide.
visit website
ganirelix patient instruction guide
Directions for Using Ganirelix Acetate Injection
view resource
baby quest
foundation
When life hits and money is tight, Baby Quest Foundation is there to support your fertility journey with financial assistance. Visit their site today to learn more about applying for a grant.
visit website
livestrong
Livestrong works to ensure that no one affected by cancer has to bear their burdens alone. Find free personalized support, community programs and more for survivors, loved ones and caregivers working towards fertility.
visit website
resolve
Resolve is there for you until the barriers to building your family are not. Become empowered by knowledge, supported by community, united by advocacy, and inspired to act. Begin by visiting their site today.
visit website
connect
say hello to the meitheal fertility family
we're prepared to meet you where you are along your fertility journey
email
us